COVID-19 and Victims of Crime
As Police and Crime Commissioner, Steve Turner has responsibility for commissioning services to support victims of crime.
Victims may have suffered domestic abuse, sexual violence, illegal cultural harms, exploitation or any number of offences.
During the Covid-19 crisis, victims may feel even more vulnerable due to isolation and social distancing.
Victims of domestic abuse have been particularly vulnerable as they faced weeks of isoaltion with their abuser during the initial phase of lockdown.
The PCC is committed to making sure agencies can still offer support for those in need while sticking to the latest Government guidance on social distancing. He has contacted each agency personally to ensure they have everything they need to continue through the crisis.
Please contact any of the services below for help and assistance if you need it – they are there to help, virus or not.
*Please check websites and social media for the latest service announcements*
Specialist support agencies in Cleveland
Victims of crime
Victim Care and Advice Service
Opening Times: Monday to Friday. 9am – 5pm
Tel: 0303 040 1099
Email: info@vcas.uk
Website: http://victimcareandadviceservice.uk/
Facebook: VictimCareandAdvice/
Twitter: @VCAS0104
Restorative Justice
Restorative Cleveland
Opening times: Monday – Friday. 9am to 5pm,
TEL: 03302 234312
Email: admin@restorativecleveland.cjsm.net
Web: www.restorativecleveland.co.uk
Facebook: RCrepairingharm
Twitter: @restorativeclvd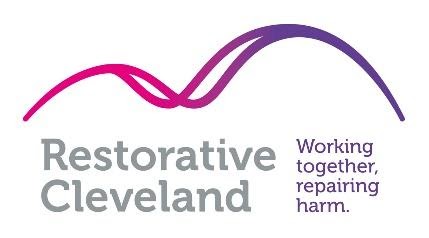 Domestic Abuse
My Sister's Place
Tel: 01642 241864
Email: hello@mysistersplace.co.uk
Web: https://www.mysistersplace.org.uk/
Facebook: mspmbr
Twitter: @MSPmbr
Harbour Support Services
Tel: 03000 20 25 25 (24 hours)
Email: info@myharbour.org.uk
Web: https://www.myharbour.org.uk/
Facebook: harboursupportservices
Twitter: @MyHarbour
Foundation Redcar
Tel: 0300 4562215
Email: redcardv@foundationuk.org
Web: https://www.foundationuk.org/team/foundation-redcar
Facebook: Foundation-Redcar
Twitter: @oundationredc1
EVA Women's Aid
Tel: 01642 490677
Email: info@eva.org.uk
Web: https://evawomensaid.org.uk/
Facebook: Eva-Womens-Aid
Twitter: @EVAwomensaid1
24-hour National Domestic Violence Freephone Helpline – 01642 490677
Sexual Violence
Sexual Assault Referral Centre (SARC) Teesside
Tel: 0333 344 8283
Email: info@sarc-support.uk
Web: https://www.sarcteesside.co.uk/
Facebook: Teesside SARC
Twitter: SARC Teesside
Arch North East
Tel: 01642 822331
Email: support@archnortheast.org
Web: https://www.archnortheast.org/
Facebook:archnortheast
Twitter: @ArchNorthEast

Illegal cultural harms (honour-based violence, forced marriage and FGM)
The Halo Project
Tel: 01642 683 045
Email: info@haloproject.org.uk
Web: https://www.haloproject.org.uk/ *Live webchat and the out of office hours' services is now available 7 days a week until 31 October 2020.*
Facebook: Haloprojectuk
Twitter: @halo project
Exploitation and Vulnerability
A Way Out
Tel: 01642 655071
Email: info@awayout.co.uk
Web: https://www.awayout.co.uk
Facebook: A way out charity
Twitter: @AWayOutCharity